Get Involved
It's All Good.
In 2012, more than 8,200 restaurants supported Share Our Strength's No Kid Hungry® campaign by participating in Dine Out For No Kid Hungry. Together, they raised $5.9 million!
More than 7,000 multi-unit operations ran fundraising promotions in September during No Kid Hungry month 2012. They reported exceptional business results—increases in sales or traffic, incremental transactions from above-average coupon redemption rates, great social media buzz, and unprecedented employee excitement.
Participant Stories:
How brands leveraged Dine Out For No Kid Hungry to achieve business objectives while raising funds and spreading the word about a compelling cause: ending childhood hunger in America.
Bruegger's Bagels (Burlington, Vt.)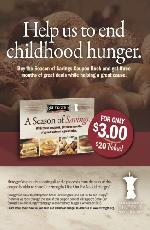 Bruegger's CEO has stated that the brand participates in Dine Out For No Kid Hungry because no child in America should ever go hungry, and restaurants are a logical source of help. The company leaders converted their passion into an ambitious fundraising goal: to quadruple its donation to $100,000 in 2012 from $25,000 in 2011. The brand ran a month-long customer donation program in September, and gave customers a coupon booklet valued at $20 in exchange for a $3 donation at the register. They also drove Facebook activity in September: Every "Like" triggered a $1 donation to the No Kid Hungry campaign. In the end, Bruegger's blew past it goal and raised $122,000 for the No Kid Hungry campaign.
Ted's Montana Grill (Atlanta):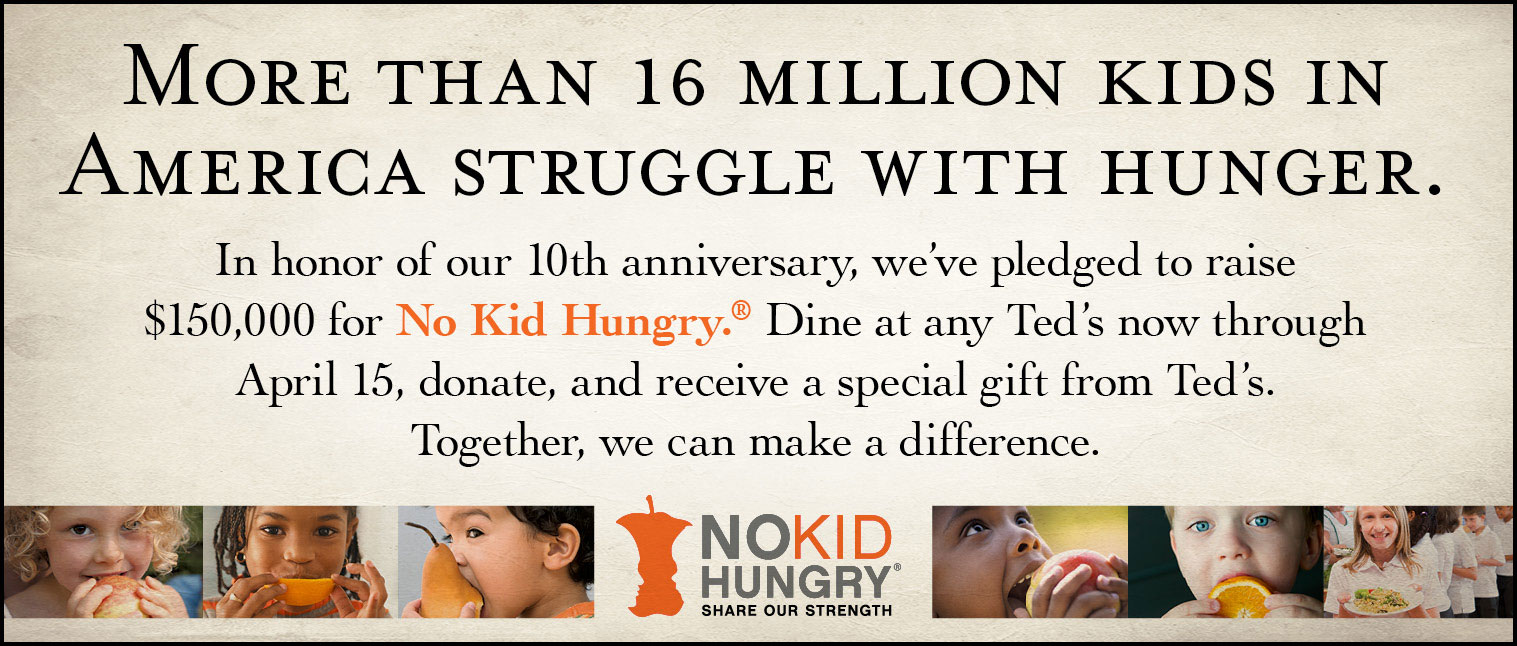 This 44-unit brand has participated in Dine Out For No Kid Hungry for three years, and during that time, experienced sales increases (2011), repeat traffic through coupon redemptions (2011 and 2012), and in 2012, a 10th anniversary celebration aimed at channeling employee enthusiasm into raising $150,000—10 times what they'd raised in 2011. The company ran four different guest-donation promotions during the year, employed a full battery of employee training techniques, and beat their goal: They raised $159,300. Read How »
Corner Bakery Cafe (Dallas, Tex.):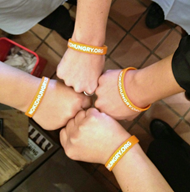 Over the past five years, 151-unit Corner Bakery Cafe has donated nearly $1million to No Kid Hungry by participating in Dine Out For No Kid Hungry. Each year, the company's employees embraced the program as a way to give to those less fortunate through a cause that made sense for their business and to their guests. That, in return, drove repeat guest visits. Last year, Corner Bakery donated $300,000—its highest ever—and benefitted from additional guest traffic with an average 25% redemption rate on a tiered coupon promotion. More on how they did it »
Joe's Crab Shack (Ignite Restaurant Group, Houston, Tex.):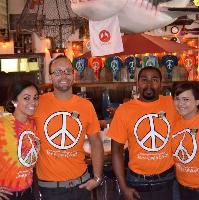 This 118-unit casual dining concept surprised everyone last year, its fifth as a Dine Out For No Kid Hungry restaurant partner, by raising more than $1 million for the No Kid Hungry campaign—a 44% increase over 2011. It did it by building on what had worked well in 2011: Running a tiered guest-donation promotion for all of September (No Kid Hungry month), donating a percentage of merchandise sales during September, creating 400+ special events at the local level to foster employee ownership and build guest excitement, and incenting GMs, directors and regional VPs to outperform each other. What happened? »