Get Involved
Good for your Business, Good for the Cause
In 2012, more than 8,200 restaurants supported Share Our Strength's No Kid Hungry® campaign by participating in Dine Out For No Kid Hungry. Together, they raised $5.9 million! Hundreds of independent and single-unit restaurateurs took part during No Kid Hungry month last September.
Dine Out For No Kid Hungry is a turnkey fundraising program that's easy for restaurant entrepreneurs to execute, and brings employees and customers together around a cause that touches every community: ending childhood hunger in America.
Fresh Ideas for Your Promotion
Participation in the Dine Out For No Kid Hungry offers complete flexibility. The best way to raise funds is whatever fits your operation best. Here are some of the most popular (and successful) ideas, shared by past participants.
Provide guests with a discount coupon in exchange for a donation.
Examples:
Donate $5 and receive $5 off your next dinner purchase of $25 or more.
Donate $10 and receive a complimentary dessert with your next meal purchase.
Donate a set amount for specific items purchased. This is a great way to introduce a new menu item.
Examples:
[Restaurant Name]will donate $1 for every bowl of soup purchased in September.
Try the NEW Spicy Chicken Pasta Bowl and [Restaurant Name] will donate $5 of the purchase price during September.
[Restaurant Name] will donate $15 in the name of each guest who orders from the prix fix menu during the week of September 15, 2013.
Ask guests for a set donation to participate in a special food-and-drink event instead of charging an entry fee. These connect the community to the cause.
Examples:
Speed dating event or mixer
Wine dinner or craft beer tasting
Champagne brunch
Themed kids parties
Catered block parties or neighborhood carnivals
How'd they do it?
Here's what a few restaurateurs have done to rev up their staffs, raise funds and spread the word about the No Kid Hungry campaign:
Bellizzi Restaurant, Mt. Kisco, N.Y.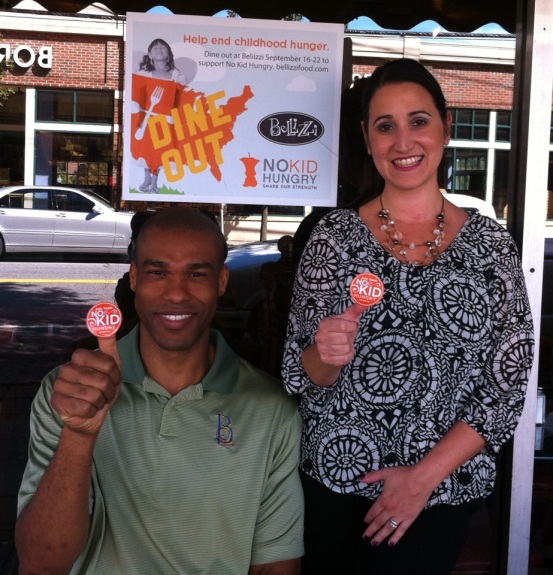 This local favorite participated for the first time last year (2012). They wanted to raise awareness around the issue of childhood hunger, and motivate their community to make a difference by supporting the No Kid Hungry campaign. Employees, owners and customers all made contributions, raising $3,200 in one week.
Benchmarc Restaurants (Landmarc and Ditch Plains), New York City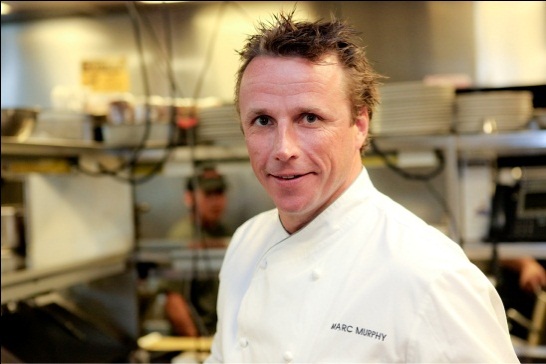 Last year (2012), chef-proprietor Marc Murphy tripled the amount of money he raised during Dine Out For No Kid Hungry to $1,230 by running a menu promotion with special kid-appeal in his three restaurants: For every ice cream cone, Ditch'wich dessert or kids meal purchased, he donated $1. He also donated $1 for every online purchase of a jar of his signature caramels.
Here's how he marketed the promotions »
Baker's Restaurant, Elkton, Md.

Wendy and Robert Matthews are third-generation owners of this Cecil County landmark. The family restaurant is normally closed on Tuesdays, but in 2011, they decided to open for business on Tuesday, September 22 and donate 100% of the day's proceeds to the No Kid Hungry campaign. In effect, they made that Tuesday "No Kid Hungry Day".