Participant Resource Center
Recipes For Your Bake Sale
Use Food Network Star Sandra Lee's tasty recipe for your bake sale!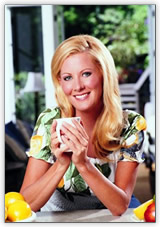 Sandra Lee's Tie-Dyed Cupcakes
Yield: 18 to 24 cookies
Ingredients
1 box (18.25 oz) vanilla cake mix - Betty Crocker
1 1/4 cups white grape juice - Ocean Spray
1/3 cup canola oil - Wesson
1 bottle (1.25 oz) colored snowflake sprinkles - Cake Mate
1 bottle (1.85 oz) rainbow sprinkles - Cake Mate
Cake Mate Decorating Gels (Assorted colors)
1 container (12oz) Betty Crocker Whipped Fluffy White Frosting
Directions
Preheat oven to 350 degrees F. Line 2 12-muffin pans with cupcake papers; set aside.
In a large bowl, mix together cake mix, white grape juice, and oil. Use a hand held electric mixer and mix on medium speed for about one minute. Scrape sides of bowl with rubber spatula then add both bottles of sprinkles to batter. Mix for another 30 seconds.
Use a ladle to fill each lined muffin cup 2/3 of the way full.
Using oven mitts, place cupcakes in preheated oven and bake for 21 – 26 minutes or until a tooth pick inserted into center of cupcake comes out clean with no wet batter.
Use oven mitts to remove from oven and let cool completely before frosting; about 30 minutes.
Once cool, spread 2 tablespoon frosting on each cupcake. Using various gel colors, start in the middle of the cupcake, make circles outwards to the edge of the cupcake Begin at the edge of the cupcake and drag the tip of a toothpick to the center of the cupcake to make a spider web effect. Repeat this step, turning cupcake as you go.